Waterproof Mothproof Polyester Nonwoven Felt
Features: Waterproof, Mothproof, Eco-friendly, Non-toxic, Breathable, Anti-Bacteria
Material: 100% Polyester with Waterproof Layer
Weight: 100 - 800 gsm
Width range: 0.5 - 4.0 m
Color: Black, Grey, Green, White, Brown
Thickness: 0.1 - 8 mm
Nonwoven fabrics are engineered fabrics that may have a limited life, single-use fabric or a very durable fabric. Nonwoven fabrics provide specific functions such as absorbency, liquid repellence, resilience, stretch, softness, strength, flame retardancy, washability, cushioning, thermal insulation, acoustic insulation, filtration, use as a bacterial barrier and sterility. These properties are often combined to create fabrics suited for specific jobs, while achieving a good balance between product use-life and cost. They can mimic the appearance, texture and strength of a woven fabric and can be as bulky as the thickest paddings. In combination with other materials they provide a spectrum of products with diverse properties, and are used alone or as components of apparel, home furnishings, health care, engineering, industrial and consumer goods.
Our waterproof felt can be used for pets pad, Adults pad and Picnic Pad. Although it has the properties of waterproof and mothproof, the surface of the felt is quite soft and smooth which would be one of the most appropriate choice material for waterproof pad.
Applications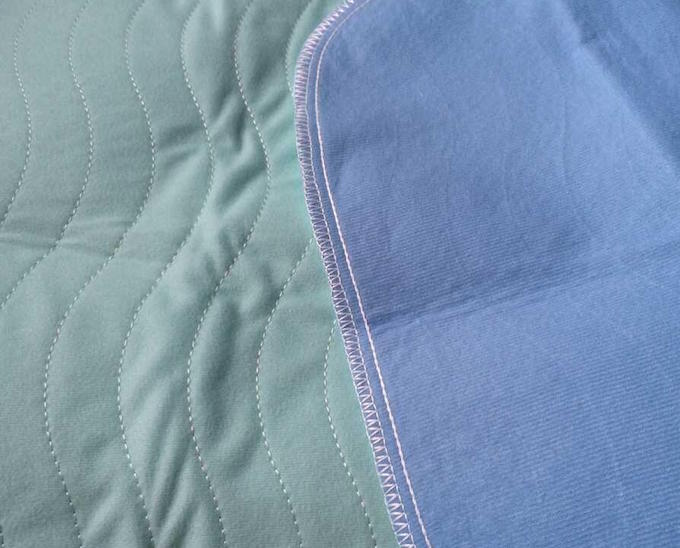 Our Service
Free sample can be provided for quality evaluation.
Professional and experienced technical guidance and service can be provided.
For the order less than 50000 square meter, the lead time would be less than 7 days.
Product Categories : Functional Felt